Sentify is an Atlassian Platinum Solution Partner, supporting organizations and teams to realize return on their Atlassian investment through licensing reviews, tool consolidation, moving from server, optimization, strategy and advisory.
Turn to us for fast, responsive, and practical advice.
Migrate & Upgrade
Seek assistance and specialist advice to move from end of life Atlassian Server, upgrade, or migrate to Cloud.
Buy
Purchase your Atlassian through us, to enjoy responsive renewals, consolidation advice, and a support service – at no extra cost.
Optimize
Expertize to help you get more value from your Atlassian stack. From adoption and best practice advice, through to customization and integration, we can work with you, or for you.
Businesses We Have Helped
Our Clients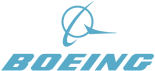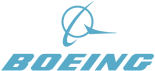 Ways We Can Support
Immediate Value
Rapid Migration & Upgrade Services
Built from experience to meet your deadlines.
Sovereign Hosting & Managed Services
Atlassian Hosting in private Cloud.
Competitive Renewal Pricing
Competitive quotes & simplified procurement.
Team Adoption
Help teams get started or take the next step to self-sufficiency.
Superior Technical Support
Responsive support when you need it.
Customer Work
Case Studies